Do you often find yourself with less energy than you had when you were younger? Anti-aging medicine is devoted to helping people like you halt the ever-advancing deterioration caused by age.
One aspect of anti-aging medicine is Bio-Identical Hormone Replacement Therapy (or BHRT), which restores integral hormones like testosterone, estrogen, and progesterone to their proper levels. After a BHRT treatment, patients report feeling younger, having more energy, and decreased severity of menopausal and andropausal symptoms.
DHEA is a major player in anti-aging medicine. DHEA (dehydroepiandrosterone) is a steroid hormone released by the human body's adrenal glands. Because DHEA levels decline as we age, scientists have discovered that supplementing our bodies' declining levels of this particular hormone might help turn back the hands of time. After just six months of taking the supplement, older adults reported considerable reductions in abdominal fat as well as a decrease in insulin resistance.
Hormone therapy can help you:
For Men: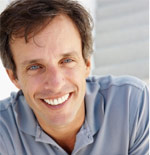 Increased energy and sex drive
Decreased cholesterol and body fat
Increased muscle mass and results from exercise
Improved sense of well-being and focus / concentration
Reduce risk of diabetes and cardiovascular disease
Enhance the immune system
For Women: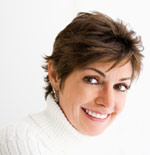 Improve skin tone and texture
Weight loss and increased energy
Look and feel years younger
Improved mood and sense of well-being
Relief from hot flashes
Reduced risk of osteoporosis, diabetes and cardiovascular disease
Treatment for signs and symptoms of pre-menstrual syndrome, peri-menopause and post-menopause
Bio-identical hormones are derived from natural plant sources to produce molecules, which are physiologically identical to hormones produced naturally in the human body. We prescribe only in the dose necessary to restore your hormones to their optimal levels. There are few, if any, side effects from maintaining normal, healthy, youthful hormone balance. Our customized-hormone therapy programs will achieve and maintain your body's intricate youthful hormonal balance, thus maximizing your quality of life.
To book an appointment for anti-aging medicine and BHRT, call The Sexual Health Institute of Texas at (210) 495-8558 or stop by our office, located in San Antonio, TX at 540 Oak Centre Drive, Suite 114, San Antonio, TX 78258.